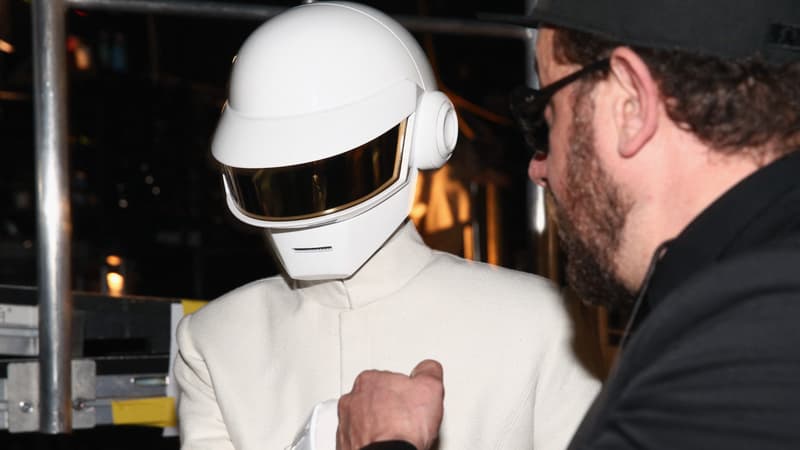 The French musician, former half of the world famous duo, will unveil in April the recording of his first project since their separation.
There is life after Daft Punk, and Thomas Bangalter can attest to that. The French artist, former half of the world famous duo, will unveil a record in his name next April. It will be ballet Mythologieswhich he composed for choreographer Angelin Preljocaj, presented at the Opéra de Bordeaux last summer.
"'Mythologies' is the first opus composed by Thomas Bangalter for an orchestra", details Warner Music in its announcement tweet. "The co-founder of Daft Punk reinvents his relationship to composition."
This will be Thomas Bangalter's first musical production since the separation of Daft Punk, announced by surprise at the start of 2021. This duo that he created with Guy-Manuel de Homem-Christo in 1993 had established itself as the ambassador world of French Touchthanks to planetary tubes like Harder, Better, Faster, Stronger or One More Time and collaborations with Kanye West or The Weeknd.
"A work for orchestra without electronics"
The composition of this ballet by Thomas Bangalter had been announced in the summer of 2021. "Angelin Preljocaj, who had already worked with Daft Punk on electro music, offered Thomas Bangalter to compose ballet music for him this time ", had explained Olivier Lombardie, general administrator of the National Opera of Bordeaux, to AFP. "This one wanted to change register, he really wanted to try to move on, to rub shoulders with symphonic orchestration."
"It's amazing, Daft Punk is breaking up and what will come out is a work for orchestra without electronics", marveled Angelin Preljocaj a few hours before the premiere of the show.
The Scrapbook Mythologies was recorded with the Orchester national Bordeaux Aquitaine, conducted by conductor Romain Dumas. According to Tsugithe disc will consist of 23 tracks and will last an hour and a half.