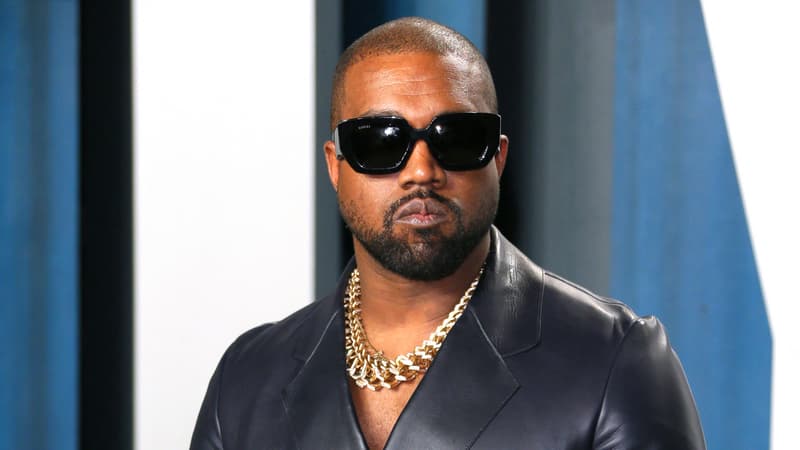 Rumors of the rapper's upcoming trip to Australia are stirring local politicians due to his recent anti-Semitic statements.
Will Australian soil be off limits to Kanye West? The local Minister of Education, Jason Clare, hinted on Wednesday that the American rapper's "horrible" anti-Semitic remarks could influence the decision to grant him – or not – a visa.
"People like him who have applied for visas to enter Australia have been turned down in the past," he told Australian outlet 'Nine News', as reported CNN.
"If he makes a request, I expect him to go through the same process and answer the same questions as them," he added.
According to CNN, far-right figures have actually had their applications for Australian visas refused in recent years. The American media specifies that Jason Clare's speech comes as the local press evokes an upcoming trip by the rapper to Australia to meet the family of his alleged companion, Bianca Censori, originally from Melbourne.
Discussions initiated
This trip agitates other representatives of the Australian political class. According to Sky Newsopposition leader and former immigration minister Peter Dutton made similar comments on radio station 3AW on Tuesday:
"His anti-Semitic comments are shameful, his conduct and behavior are appalling. He is not a respectable person and the minister has the ability to prevent a person who is not respectable from entering the territory."
always according to Sky Newsthe co-head of the Executive Council of Australian Jewry – an Australian organization responsible for representing the Jewish community -, Peter Wertheim, met politicians on Tuesday to plead in favor of a ban on the territory for the interpreter of Bound 2.
Hitler's Apology
Kanye West has aroused general indignation since October by multiplying ever more violent anti-Semitic outings. First by splitting an incoherent tweet with a threatening tone: "I'm a little tired tonight but when I wake up I'm playing 'death con 3' against THE JEWS".
"Death Con 3", from Complexprobably refers to "Defcon", a designation defining the level of alert of the American armed forces in the face of a risk of conflict, ranging from 1 to 5.
On December 1, he pushed the cursor even further by making glowing remarks about Adolf Hitler and the Nazis during an interview for the program "Infowars" with the American conspiratorial presenter Alex Jones, as reported. Rolling Stone. "I love Hitler," he said in particular, adding that it was necessary "to stop always attacking the Nazis".
So many publications and statements that have earned Kanye West a suspension of his Twitter account, but also the breakdown of his lucrative relationships with Adidas and Balenciaga. The rapper claimed to have lost $2 billion in one day.