Input Output Global (IOG) has launched a toolkit designed to enable the creation of custom sidechains powered by the Cardano blockchain network.
Input Output Global (IOG), the engineering and research company working on solutions for the Cardano ecosystem, has created a toolkit designed for developing custom Cardano-based sidechains.
Sidechains are mini blockchains attached to a main chain. While sidechains rely on their parent blockchain, they extend the latter's capabilities and improve their scalability without compromising the security or stability of the main chain hosting them. Sidechains are often connected to a main chain via a bridge that facilitates asset transfers between the two chains.
According to a December 12 blog post, a team of IOG engineers has developed an Ethereum Virtual Machine (EVM)-compatible sidechain public testnet as a proof of concept using the toolkit. It will be available to users later this month after proper auditing.
The team says that the new toolkit makes it possible for sidechains to have their own consensus algorithms (which may differ from the main chain) and features.
Importantly, the Cardano toolkit includes three key components: the main chain Plutus script that facilitates secure cross-chain transactions and crypto asset transfers, a chain follower that tracks mainchain data and events that govern sidechains. and a sidechain module, which interprets and applies the data. necessary changes.
The team says that the sidechain toolkit is designed to make life easier for blockchain developers, distributed application (dApp) developers, stake pool operators (SPOs) and even dApp users. The toolkit also enables devs to build application-specific blockchains that take advantage of the security and decentralization of Cardano.
To make it easier for devs to hit the ground running with the toolkit, IOG engineers have also set up a technical specification document that provides an introduction and guide to Cardano sidechains.
At the time of writing, Cardano's native ADA token is priced at $0.33, according to CoinMarketCap, with a market cap of $11.48 billion.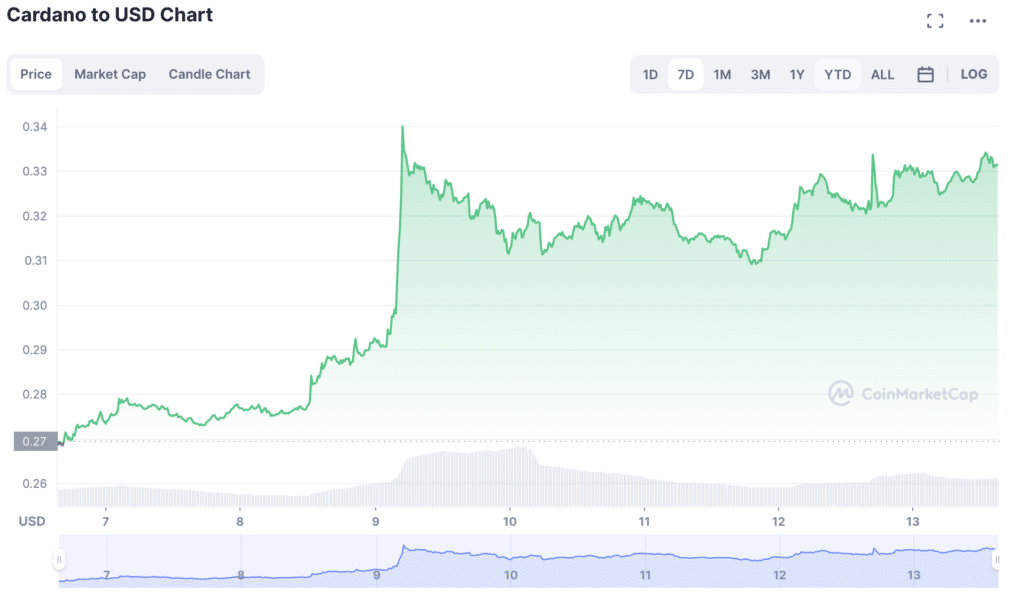 Follow us on Google News