Since the launch of the show, Camille and Nicolas Santoro have been in the cast of Large families, life in XXL, broadcast on TF1. The parents of Alessio, Nino, Emie and twins Maé and Mattia have participated in all seasons of the program, except the fourth. And for good reason. Indeed, the Santoro family welcomed a new member in March 2021, a little girl who was named Alba.
The tribe nonetheless made a comeback in subsequent seasons, much to the delight of their fans. The Santoro are also very active on social networks, where they offer new content to Internet users. Alas, Camille Santoro has just announced news that should disappoint its many subscribers.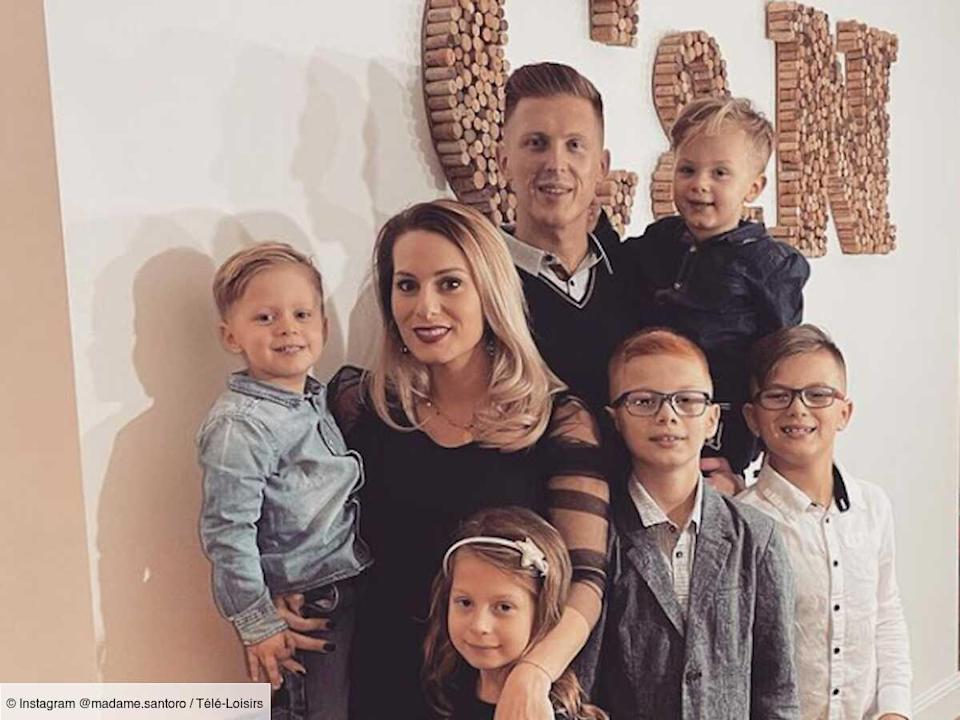 End clap for the Santoro
This Friday, January 20, 2023, it is on his Instagram account that Camille Santoro has let it be known that she will no longer be returning to the show that made her famous : "I have something to tell you", she began, before implicitly evoking the professional retraining of certain parents, who have also left the ship:
I receive a lot of messages asking me to react to the actions of other families, etc. To be completely transparent with you, I will take no sides. (…) Everyone is free to do what they want, as long as people are happy. (…) That doesn't prevent me from having an opinion but I have too much to do to take care of what is happening with others.
After this small development, Camille Santoro explained why his family decided to leave the program of the first channel. "We stopped touring last Septemberin joy and good humor and always grateful for what this adventure has brought us", declared the one who created her children's clothing brand. And to continue:
But you noticed it, our days are really busy and it's starting to be difficult to put a shoot in there. So, we took our little flight and we have to leave room for others.
"It was a very nice adventure!"
However, let the fans rest assured. The mother of the family then made it clear that she will always be present on the Web, where she will continue to share the daily life of her happy siblings:
Don't panic, we're still here. I will always be grateful for the momentum this show gave us. (…) That was a very nice adventure!
If the adventure ends well for the Santoro, this was not the case for the Pellissard, another star family of Large families, life in XXL. While they had obtained their own dynasty-show, Amandine and Alexandre Pellissard slammed the door last October and sued TF1.