It has now been two months since Ayem Nour and her ex, Vincent Miclet, declared war on social networks. Last November, the businessman accused the former candidate of Secret Story 5 for kidnapping their little Ayvin, picking him up from school with his mother. Since then, the parents of the little boy are waging war on social networks, multiplying the accusations against each other.
A return to France incognito?
According to the words of the woman who revealed a photo of bruises on her neck, Ayem Nour finds herself stranded in Morocco because Vincent Miclet confiscated their son's passport. A few weeks ago, she cried out in despair on her Instagram account:
Ayvin and I are still deprived of our rights, our freedom, our country, while a father makes his own laws and keeps a passport illegally, like a dictator. What does the court do?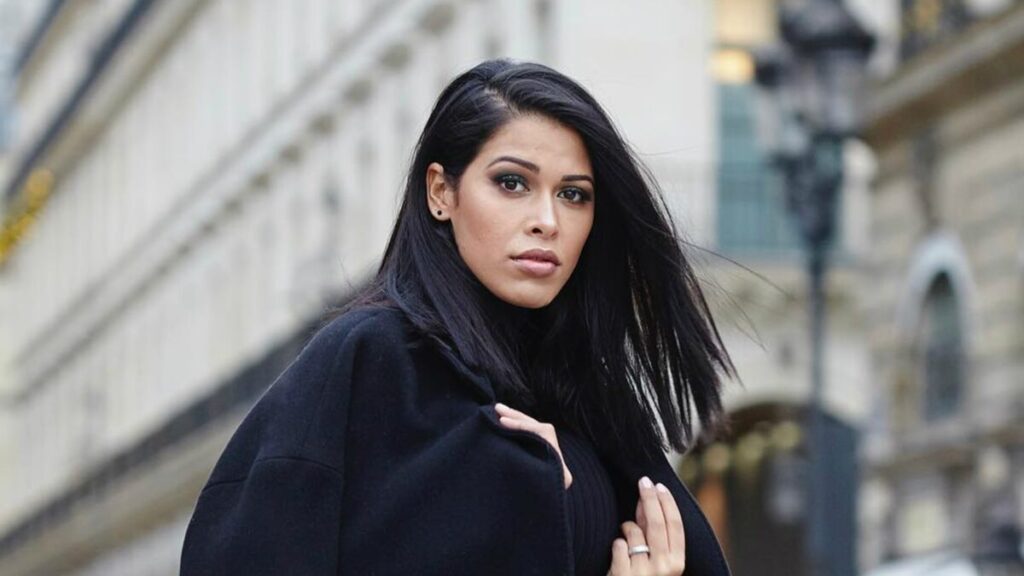 While she seems determined to return to France with her son, Ayem Nour has been targeted by Internet users who accuse her of lying about her whereabouts. According to information from some bloggers, the pretty brunette would have returned to France discreetly for medical reasons.
Ayem Nour in financial difficulties?
In his last stories, the blogger Aqababe swung that the Lyonnaise would have made the trip to have an abortion at the American hospital in Paris. What she hastened to deny on the Web, not without humor: "Apparently, I have just learned that I have big customers", she quipped, implicitly. And to continue:
No, seriously, it's a bit complicated right now, to be honest, since I'm stuck in Morocco and not working here.
So, should Ayem Nour now get used to a new lifestyle? The former great friend of Nabilla Benattia then reminded her subscribers that she was not the lazy type and was, very fortunately, well surrounded: "Thank God, I have always worked (collab, book, TPMP) so, that's fine, we're doing. And then, without any pretension, I have the chance to have the return of all the good that I have done in my life, my family and my friends do not let me go.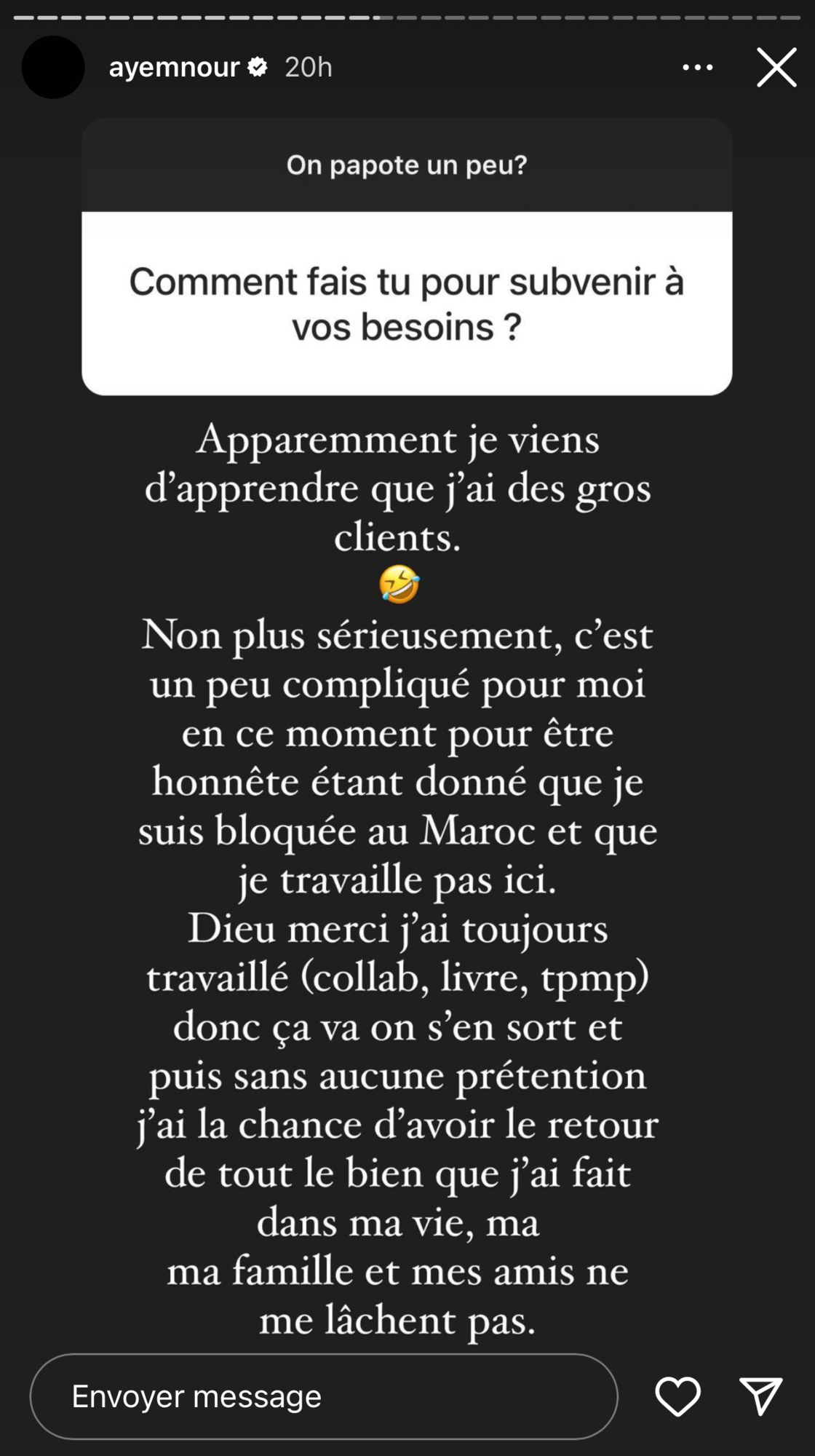 What do you think ?